Summary
The ending of Jawan ties together multiple themes, including closure for a father-son duo and a musical number fitting for Shah Rukh Khan's versatility.
The ending features a final battle between the protagonist, Azad, and the antagonistic weapons dealer Kalee, resulting in revenge and justice.
Jawan ends with a political message, urging the people of India to exercise their right to vote and envisioning a fairer democracy without corruption.
The ending of Jawan captures the Bollywood movie's multiple themes, from giving closure to a father-son duo (both played by Shah Rukh Khan) to presenting a musical number fitting for its versatile leading man. Produced by Shah Rukh Khan's wife Gauri Khan, Jawan marks Tamil director Atlee's Bollywood debut. After its record-breaking theatrical run in India and other global territories, the action thriller Jawan continues to excite Shah Rukh Khan fans ever since it began streaming on Netflix. With Khan juggling between playing the morally righteous vigilante-turned-jailer Azad and his ex-military father Vikram, the actor leads an ambitious multi-genre storyline that clocks at a little less than three hours.
In simple terms, the Atlee-directed action epic covers Azad's journey in punishing corrupt politicians and capitalists. But in his quest, Azad not only reconnects with his supposedly dead father but also goes against the man who wrecked his family. Thanks to an abundance of flashbacks and song-and-dance sequences, Jawan also sheds light on the tumultuous life of the decorated Indian Army soldier Vikram Rathore. The storyline branches out in various directions with a memorable ending tying them all together. With a surprisingly political message for the country in the third act, Jawan offers hope for the people of India.
Related: Why Shah Rukh Khan Plays Both Father AND Son In Jawan
What Happens In Jawan's Ending?
In its final moments, Jawan sets the stage for a final battle between Azad and the antagonistic weapons dealer Kalee (Vijay Sethupathi). Kalee's plan, as revealed earlier in the film, was to seize political power by drawing in truckloads of money from his international allies and manipulating the results of Electronic Voting Machines (EVMs) used in the Indian general elections. While Vikram tries to stop Kalee's plan, he and his military veteran friends are kidnapped and tortured. Azad and his team of female prisoner vigilantes, on the other hand, still manage to get hold of the voting machines and lure Kalee into the very jail he supervises professionally.
A dramatic monologue from Azad and a few chaotically violent fight scenes later, the father-son duo finally get their chance at exacting revenge on Kalee. With none of his henchmen left to protect him, Kalee is hanged to death. The gangster businessman's last words are just pleas for his life and promises to shower Azad and Vikram with riches. But as it becomes clear in the Jawan ending, Azad's actions were never driven by money but rather by the desire to bring a change to his country. It's only ironic then that Kalee dies in the same prison where he got Azad's mother hanged on false charges of espionage.
How Does Vikram Get His Memory Back?
Jawan depicts Vikram as an aging veteran with amnesia, and his struggles with getting his memory back make his arc comparable to Jason Bourne's origin story in the Bourne movies. But while Bourne's memories come back to him gradually, Vikram remembers it all miraculously toward the end. This twist comes off as illogical, but Jawan provides some answers. When Kalee holds Vikram at gunpoint and is about to kill him, his handgun gets jammed and starts clicking. The click sound reminds Vikram of his time in military service as it was this clicking that led some of his partners to die in combat.
Movies with Shah Rukh Khan in Double Roles

Movie Title

Character 1

Character 2

Karan Arjun (1995)

Arjun Singh

Vijay

Duplicate (1998)

Bablu Chaudhary

Manu Dada

Paheli (2005)

Kishan

The Ghost

Don: The Chase Begins Again (2006)

Don

Vijay Pal

Om Shanti Om (2007)

Om Prakash Makhija

Om Kapoor

Ra. One (2011)

Shekhar Subramaniam

G.One

Fan (2016)

Aryan Khanna

Gaurav Chandna

Jawan (2023)

Captain Vikram Rathore

Azad
As revealed earlier in a flashback, Vikram was disgruntled with the Indian Army relying on Kalee's malfunctioning weapons and got his business license revoked. The click sound plays out as a recurring theme, as even when a disgraced Kalee planned to kill him at the time when Vikram's memory was still intact, his gun clicked yet again. So, it's only ironic that the amnesiac soldier's memories ring back in his head with the click he hears after decades. While Jawan has its fair share of larger-than-life theatrics, the sound from Kalee's gun most probably triggered what neurologists call an echoic memory in Vikram's mind.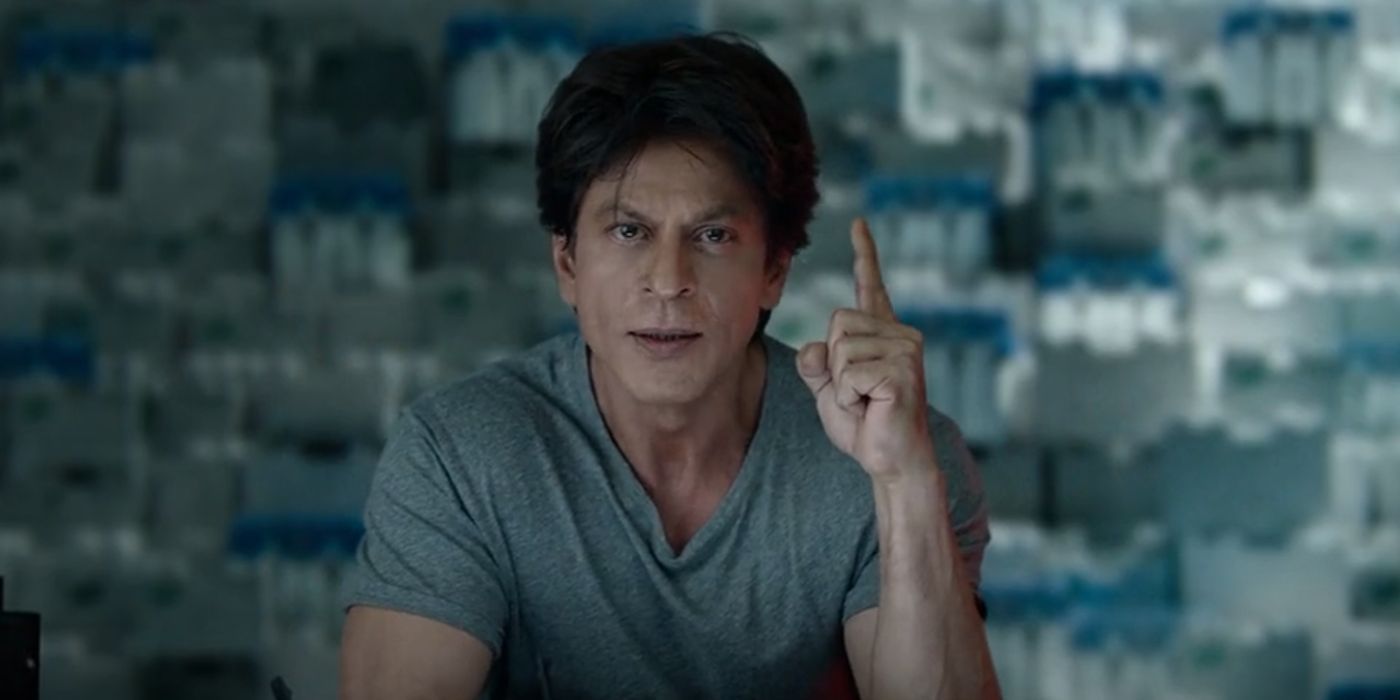 A highlight of the ending of Jawan is Azad's emotional speech addressed to the entire nation as he urges them all to exercise their right to vote. Azad goes on live television to confess that his vigilante activities were never meant to undermine the Indian state like Kalee. Instead, he just wishes that the burgeoning population of India voted for the right leaders instead of complaining about corrupt politicians. Azad's activities might have definitely seemed anarchist-like in Jawan but in the end, he envisions a fairer democracy for India's future, one where electoral malpractice doesn't exist and tyrants like Kalee get punished.
Shah Rukh Khan is popularly known as SRK or King Khan among his fans.
Will There Be A Jawan 2?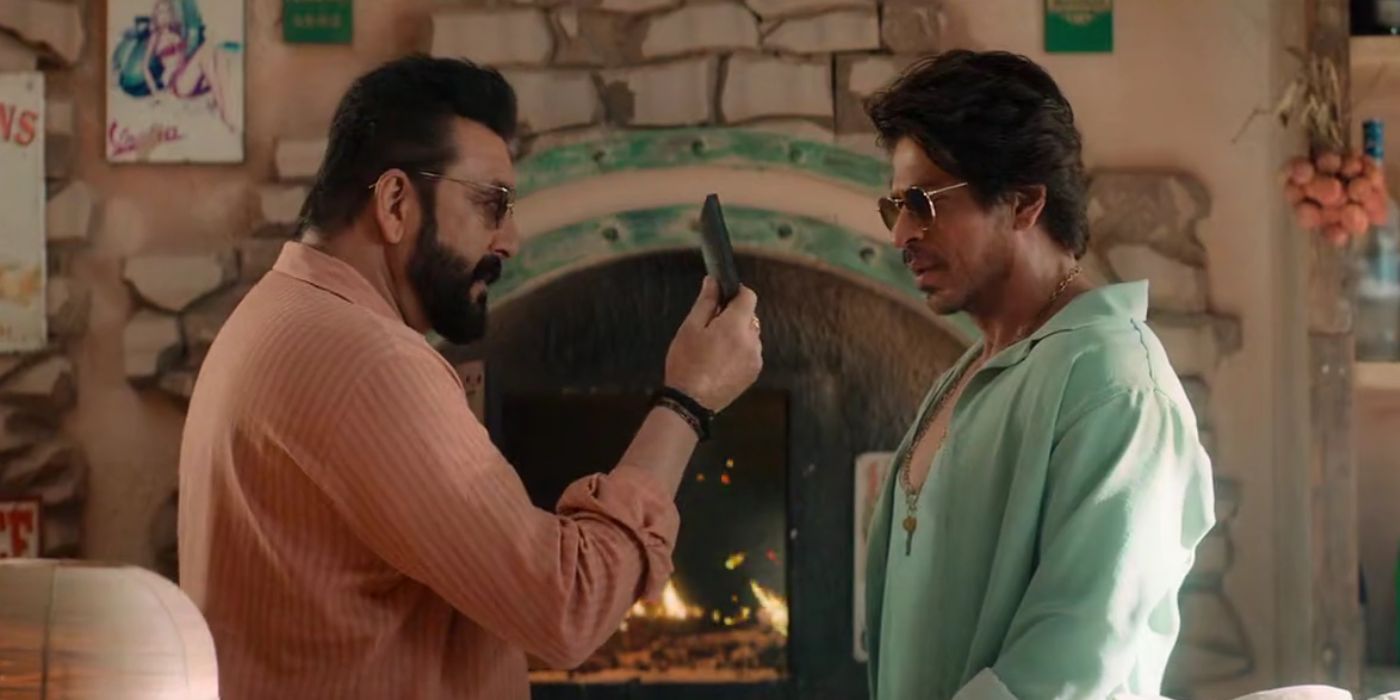 Given the record-breaking box office success of Jawan during its theatrical release, plans for a sequel seem obvious. But the film teases this potential with a mid-credits scene between Azad and Special Task Force Officer Madhavan Naik (Bollywood actor Sanjay Dutt in a special appearance). Early on in the movie, it seems like Naik is against Azad, but the mid-credits scene reveals that Naik was a part of the plan all along. Bearing crucial security intel, he advises Azad to embark on a new mission targeting Swiss banks. If greenlit, it seems that the Jawan sequel will be an international adventure.
Jawan Ending Song Explained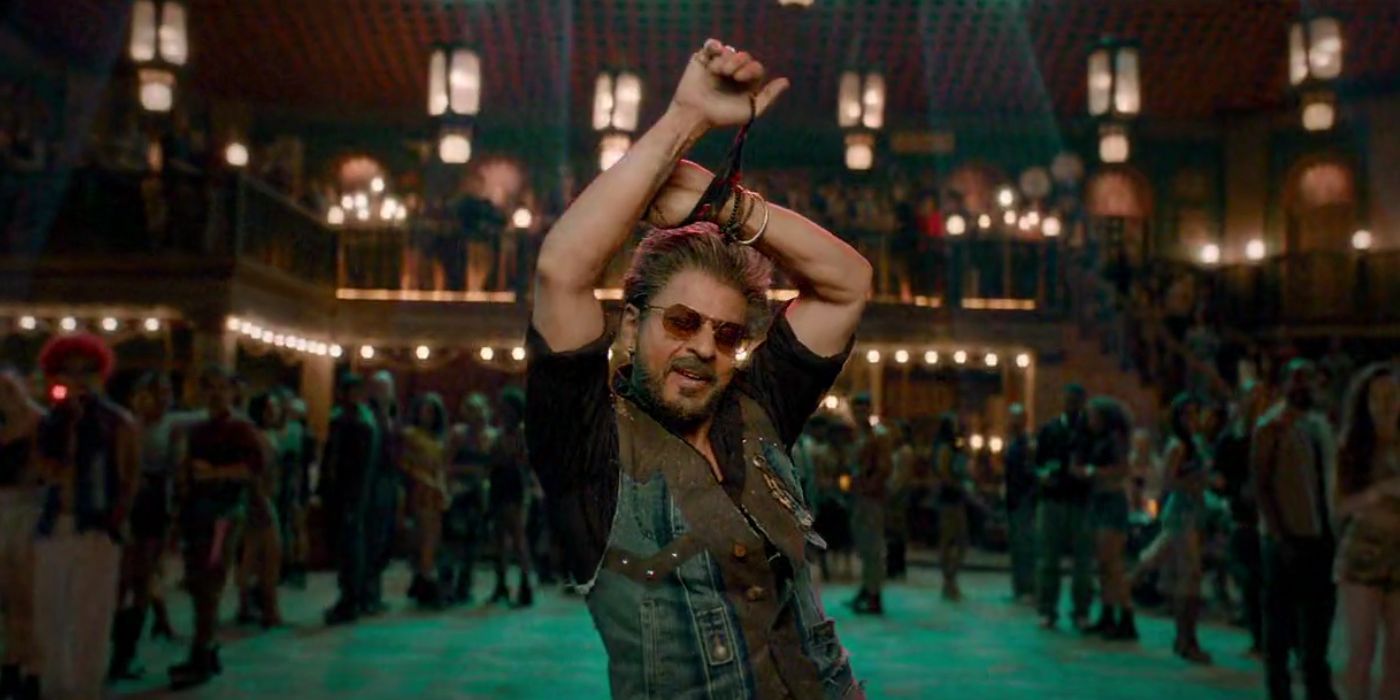 As is the norm with many mainstream Bollywood movies, Jawan ends with a song. Titled "Not Ramaiya Vastavaiya," the musical number finds Shah Rukh Khan dancing the night away as both Azad and Vikram. While it's a simple dance track with a catchy hook — cheekily referencing the old Bollywood song "Ramaiya Vastavaiya" — "Not Ramaiya Vastavaiya" symbolizes Shah Rukh Khan's attempts to rebrand himself. For most of his career, he has been regarded as a quintessential romantic hero. But with his 2023 attempts like Pathaan and Jawan, Khan is clearly trying to improve his credentials as an action hero.
"Not Ramaiya Vastavaiya" also has an Easter egg for the actor's fans, as the lyrics imply that he once used to do "chaiya chaiya." These words allude to the lyrics of the popular Hindi song "Chaiya Chaiya" from the Khan-led romantic tragedy Dil Se. AR Rahman, the Oscar-winning maestro behind the Slumdog Millionaire soundtrack, composed the 1998 classic, which has been associated with Khan's charismatic age for years. But the star is ready to explore new avenues too, as is evident from the action he indulges in Jawan. At the same time, Khan's mainstream appeal continues as he still dances merrily, be it in Dil Se or Jawan.
Jawan Ending & True Meaning Explained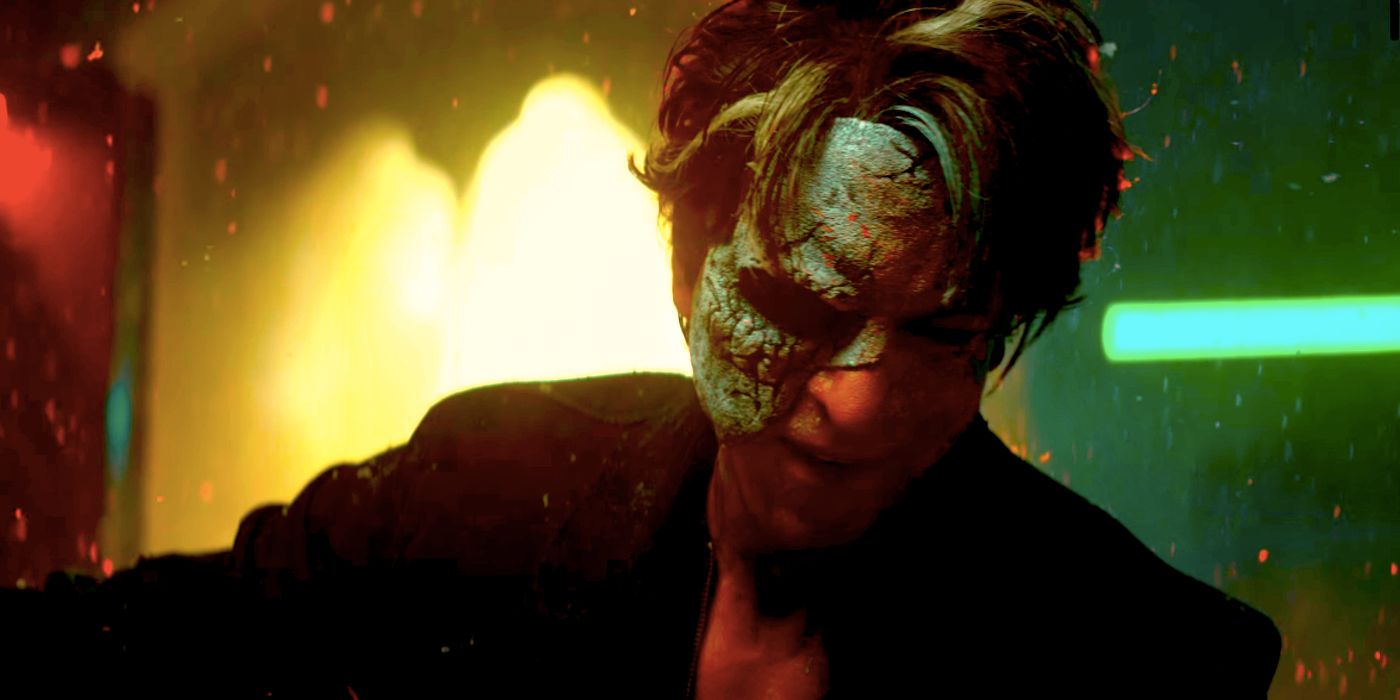 Jawan is more than just an action drama, as is evident in its ending. With Azad's moving monologue, the movie doesn't side with any particular ideology but instead yearns for a Utopian India. This is perfectly on brand with the best Shah Rukh Khan movies, like My Name Is Khan and Swades, which have similarly addressed hopes for humanity without any explicit discussion of politics. With Vikram getting his memories back and reuniting with his son, the ending of Jawan amps up the emotions while also acting as a callback to yesteryear's Bollywood movies that often concluded with familial reunions — again, much like a large chunk of Khan's previous films.
Jawan (2023)

Release Date:

2023-09-07

Director:

Atlee

Cast:

Shah Rukh Khan, Nayanthara, Vijay Sethupathi, Deepika Padukone, Priyamani, Sanya Malhotra

Runtime:

170 Minutes