Summary
Tower of Terror, Disney's classic theme park attraction, is set to be adapted into a movie starring Scarlett Johansson.
The project has faced delays, including the Hollywood strikes and Johansson's lawsuit against Disney, but is now moving forward.
Director Taika Waititi and writer Josh Cooley have also been associated with the film, suggesting it could be a successful venture for Disney.
Hollywood superstar Scarlett Johansson is attached to Disney's newest movie adaptation of their classic Tower of Terror theme park attraction, and there have been exciting updates about the long-gestating project. Originally built in 1994 at Disney's Hollywood Studios park in Florida, Tower of Terror has long been one of the multimedia company's most frightening thrill rides. The spooky attraction was the subject of a 1997 TV movie of the same name starring Steve Guttenberg and Kirsten Dunst that explored a bit of the fictional backstory assigned to the ride.
Since the release of the original movie, Disney has gone on to further adapt many of their other most popular rides in major motion pictures. This trend of movies based on theme park rides, which includes the likes of Pirates of the Caribbean, The Haunted Mansion, and The Jungle Cruise​​​​​​, has spurred many to call for a remake of Tower of Terror in order to give the popular thrill ride its own big-screen debut. A Tower of Terror project involving Scarlett Johansson was announced in 2021, but news has been scant since that initial reveal.
RELATED: Scarlett Johansson's Tower Of Terror Movie Needs 1 Thing To Avoid Repeating A $117M Disney Failure
Tower Of Terror Is Not Confirmed
Though Scarlett Johansson provided updates on Tower of Terror, the movie has yet to be officially confirmed by Disney or added to their massive movie slate. Johansson's latest update is promising though, as the A-lister revealed in an interview that the screenplay for the film is still in the fine-tuning phase. The movie was put on hold due to the Hollywood strikes which saw many of Tinseltown's writers lay down their pens for months, and its future seemed uncertain after Johansson's lawsuit against the Disney Company.
Now, Johansson has confirmed that she is still attached to the prospective movie, which does bode well for the success of the project. With her lawsuit settled, and the strikes resolved, Tower of Terror is seemingly moving into high gear and could actually become a reality sooner rather than later. Chances are, Disney will officially announce the film soon, which will finally solidify the project that has existed in limbo for several years.
The WGA strike was resolved on September 27th, 2023 and the SAG/AFTRA strike was resolved on November 9th, 2023.
Who Is Making Tower Of Terror?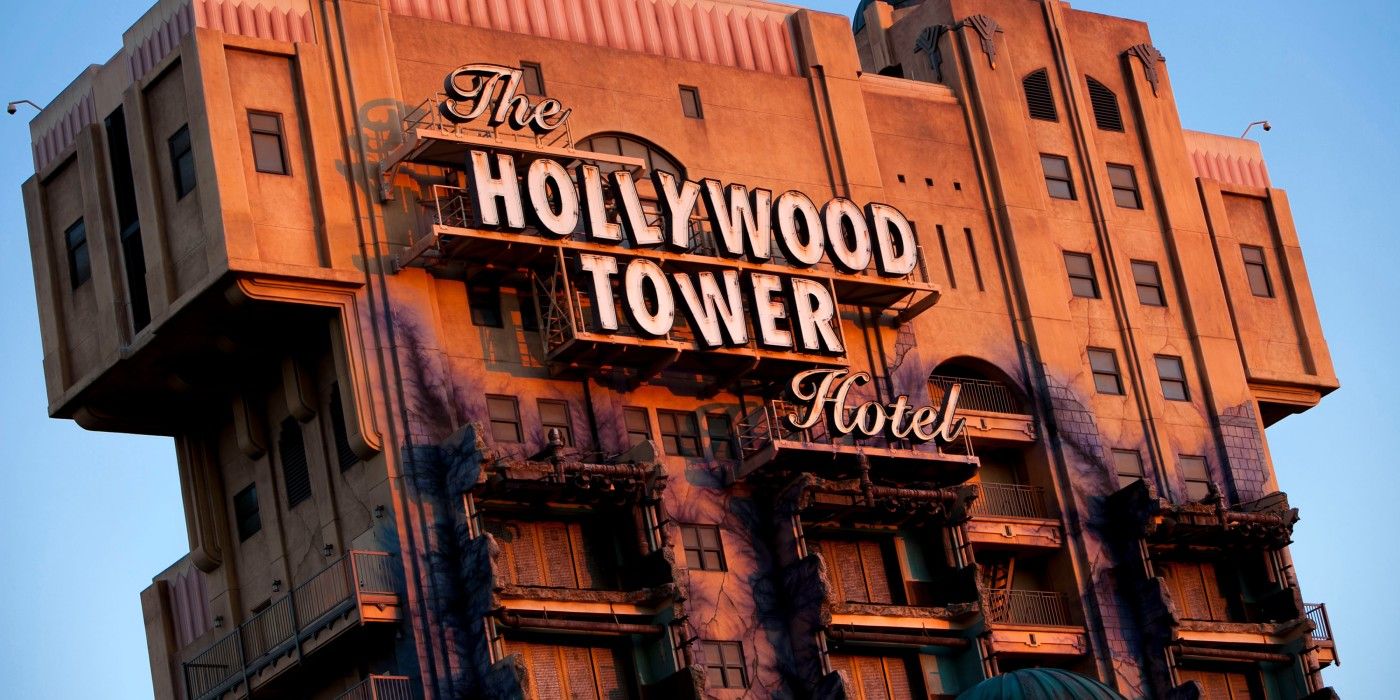 Besides Scarlett Johansson, who has been attached to the project from the start as its producer and star, other big names have been associated with the movie in a less official capacity. In mid-2023, outlets like Bloody Disgusting reported that acclaimed director Taika Waititi would be helming Tower of Terror, though that announcement has never been officially confirmed by Waititi himself. Previously, it was announced that Toy Story 4 director Josh Cooley would be penning the script, and if the reports are true, Tower of Terror is already shaping up to be another mega-hit for Disney.