Summary
Bette Midler, who first portrayed Winifred Sanderson in Hocus Pocus at 46, returned at 76, showing her magnetic presence and comedic timing remain captivating.
Sarah Jessica Parker, already recognized for her work before Hocus Pocus, returned at 56, bringing a mature yet playful energy to the lovable Sarah Sanderson.
Kathy Najimy, known for her roles in Sister Act and her advocacy work, returned at 65, showcasing her enduring talent and bringing back the humor and heart of Mary Sanderson.
Twenty-nine years passed between Hocus Pocus and Hocus Pocus 2, marking a significant age difference for the actors playing the otherwise un-aging Sanderson sisters, but how old was Sarah Jessica Parker in Hocus Pocus? Hocus Pocus was released in July 1993, receiving mixed reviews and becoming a box office failure for Disney (via Box Office Mojo). Over the past three decades, however, Hocus Pocus garnered a cult following thanks to regular TV showings, and it has become an annual must-watch in millions of households. As a result, the enchanting tale of three witch sisters resurrected in Salem, Massachusetts, has bewitched viewers generation after generation.
In that time, the original cast members have experienced significant transformations both in their personal lives and on their career paths. Fast Forward to the 2020s, when the magic was rekindled when they joined the cast of Hocus Pocus 2 on Disney+. The original trio of Bette Midler, Sarah Jessica Parker, and Kathy Najimy returned, only this time as way more seasoned performers with a wide array of roles and accomplishments under their belts. The sequel served as a testament to the timeless appeal of the original actors, but how old was Sarah Jessica Parker in Hocus Pocus?
RELATED: Hocus Pocus 3 – Release Date Prediction, Cast, Story & Everything We Know
Bette Midler (Winifred Sanderson)
Then: 46/Now: 77
Bette Midler was already a well-established actress and singer by the time she first portrayed Winifred Sanderson in 1993's Hocus Pocus at the age of 46. Her career had been flourishing since the 1970s, with notable highlights including the film The Rose and her concert performances. After her spellbinding performance as the leader of the Sanderson sisters, Midler continued to shine in movies like The First Wives Club and Stepford Wives, and she also had a Las Vegas residency. Returning to her role as Winifred in Hocus Pocus 2 at the age of 76, Midler has shown that her magnetic presence and comedic timing remain as captivating as ever.
Where to watch Hocus Pocus 2
Sarah Jessica Parker (Sarah Sanderson)
Then: 27/Now: 58
At 27, Sarah Jessica Parker had already gained recognition for her work on Footloose, L.A. Story, and the Broadway stage before she became the enchanting Sarah Sanderson in Hocus Pocus. Post-Hocus Pocus, Parker's career skyrocketed with her iconic role as Carrie Bradshaw in the HBO series Sex and the City, which solidified her status as a fashion icon. In addition to reprising her role in the Sex and the City movies and the revival series And Just Like That…, Parker has maintained a successful acting career, and at 56, she returned to the bewitching world of Hocus Pocus, bringing a mature yet equally playful energy to the lovable Sarah Sanderson.
Kathy Najimy (Mary Sanderson)
Then: 35/Now: 66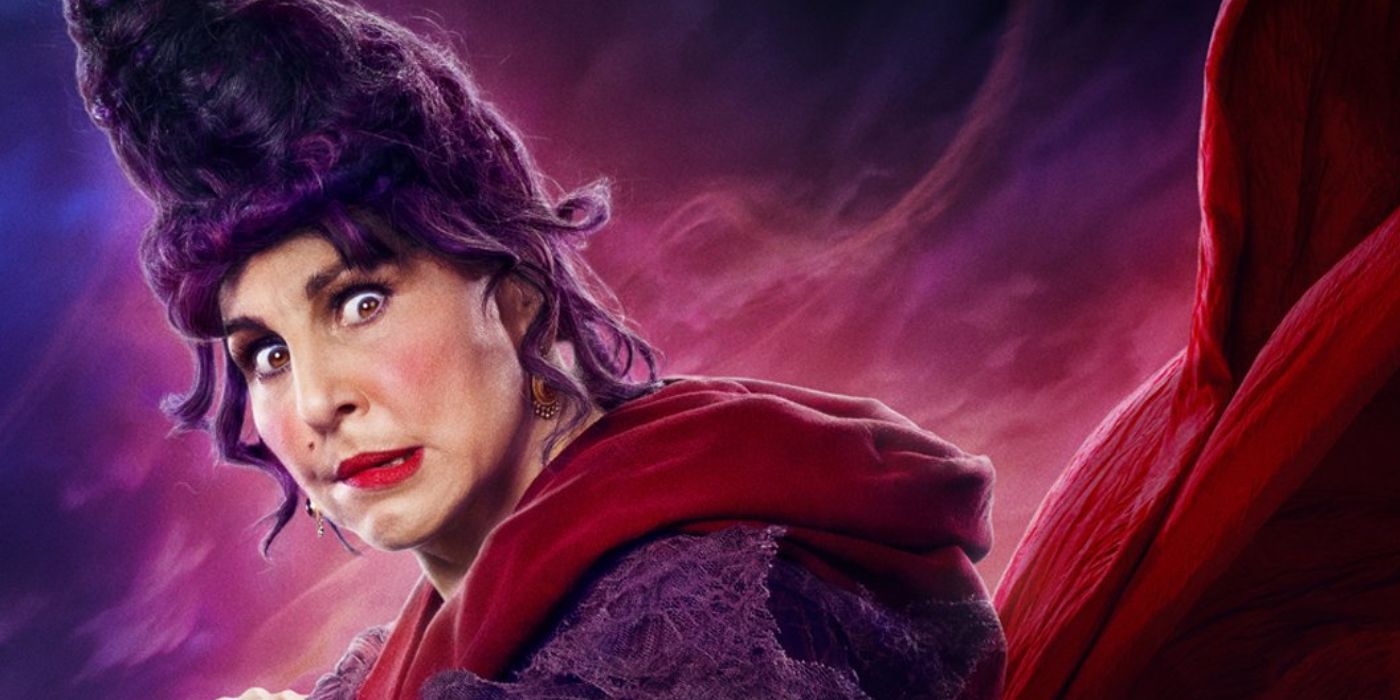 Kathy Najimy was 35 when she played Mary, the quirky and sensitive sister in the Hocus Pocus trio. Before this role, she was known for her performance in Sister Act and her career became even more diverse after the 1993 movie, with roles in various TV shows like Veep, Numbers, and Younger. She's also been an active advocate for women's rights and LGBTQ+ issues. At 65, Najimy brought Mary Sanderson back to life with the same humor and heart she had in the original. Her return in Hocus Pocus 2 not only served nostalgia but also showcased her enduring talent, and it's like the three-decade gap between movies never happened.